In September 2011, we launched ON THE UPGRADE a new limited edition series in a box, a collection of unbound printed works in reply to their online counterparts.
With this project or-bits.com is exploring a new territory, which is that of the printed page in relation to the web space and its online activity of commission, production and display.
For this series (September 2011), six artists who had previously produced a work for our online programmes – Patrick Coyle, Benedict Drew, Jamie George, Tamarin Norwood, Damien Roach and David Rule – were commissioned to create an extension of that very same work for the printed format.
The result of this experimentation is in a customised white postal box designed by Ken Kirton studio to be a container for works and thoughts orbiting around a centre.
Here are some shots from the Launch Event that took place on the 25 September 2011, during the Artists Books Weekend at The Mews Project Space in London, with interventions by artists Patrick Coyle, Magda Fabianczyk and Tamarin Norwood.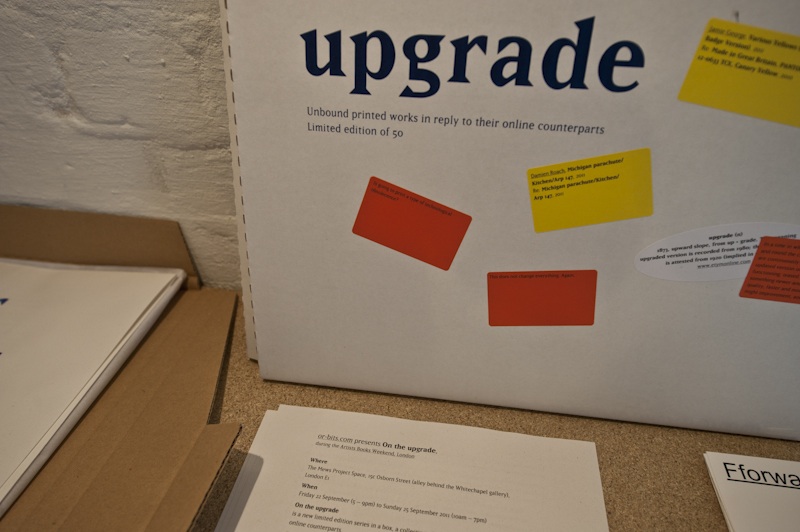 "In a time in which TO UPGRADE is a pervasive and round the clock demand …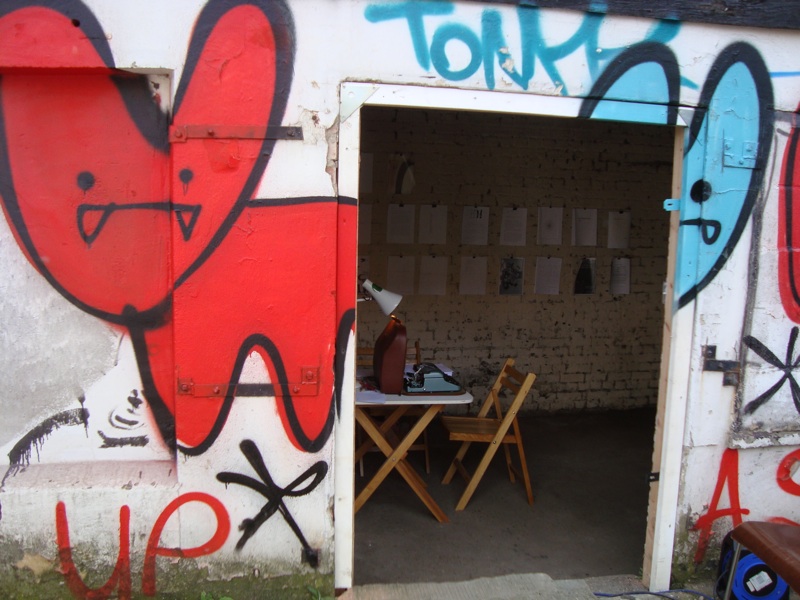 …– when we are continuously badgered into getting an updated version of something that is already functioning; …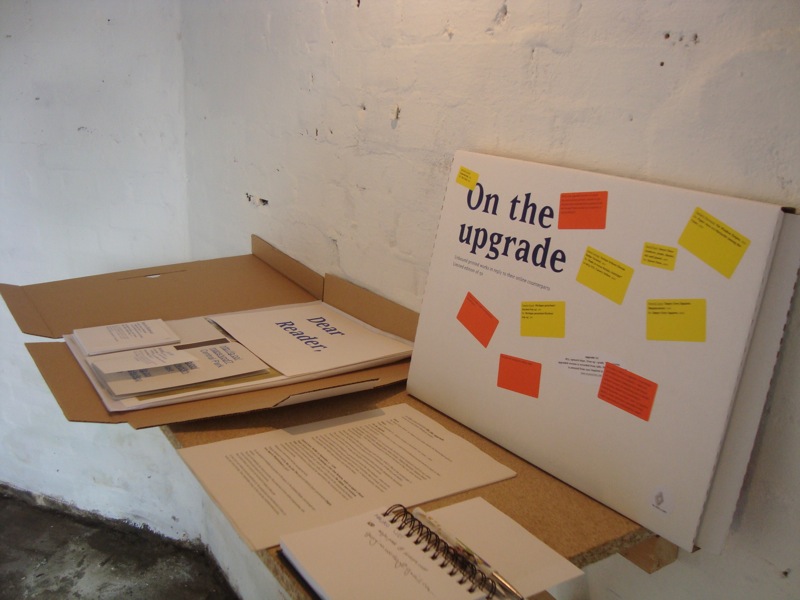 …teased into searching for something newer and more 'now', of superior quality,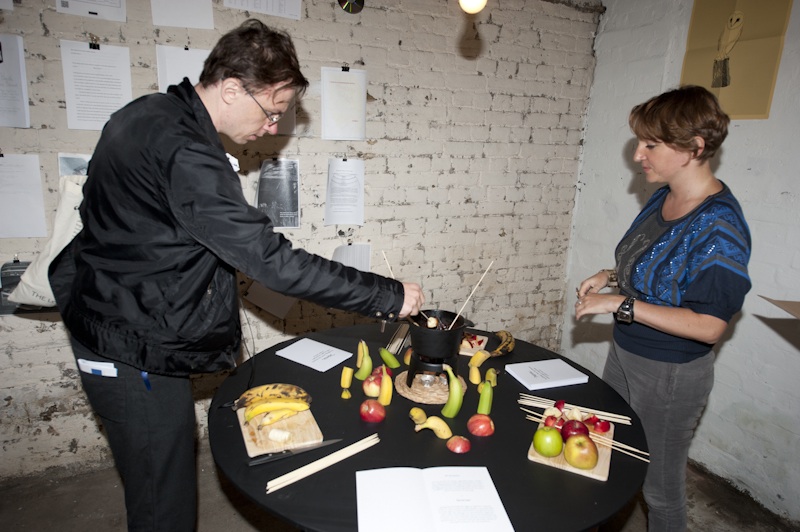 …what might improvement, and, progress mean?"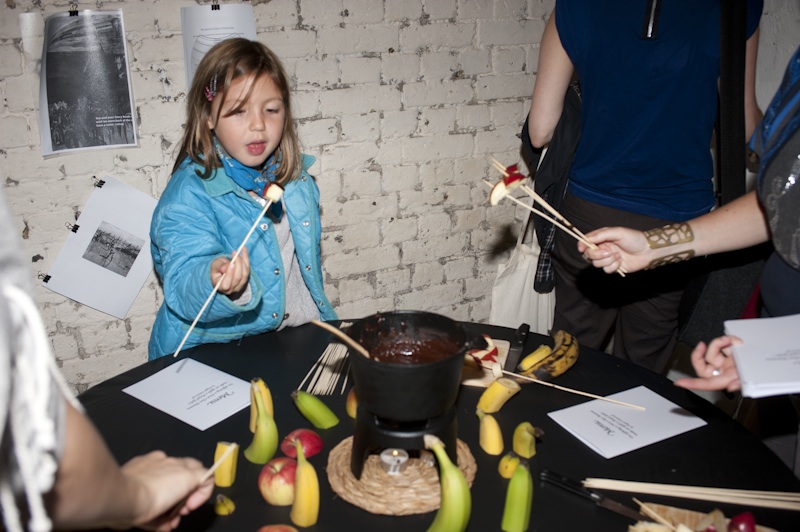 Magda Fabianczyk's edible intervention On defining a First Class Banana, make an apple a Royal Gala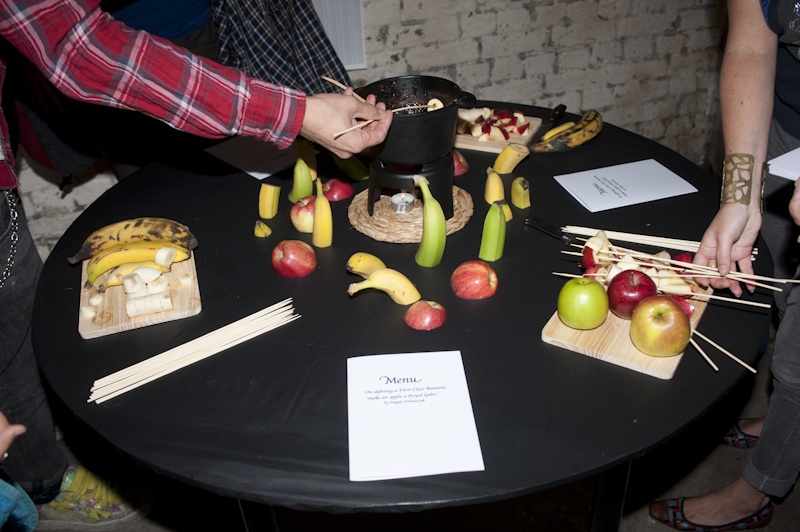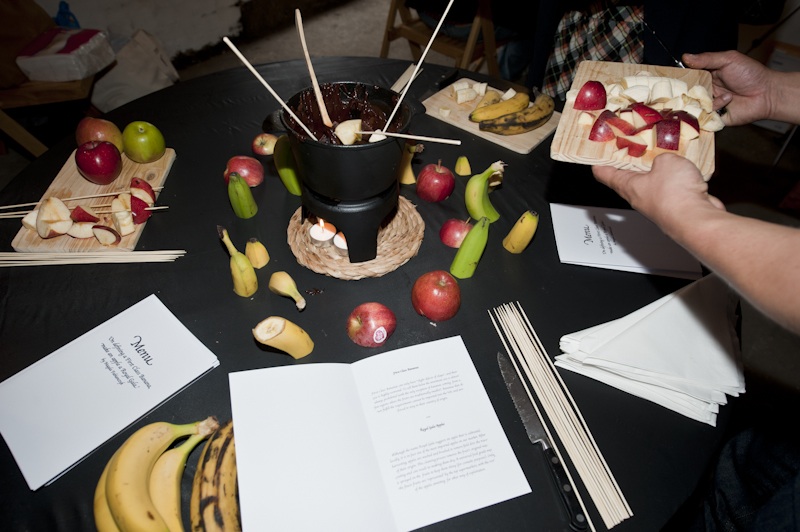 "What is an upgraded version of a work that exists online and was created for…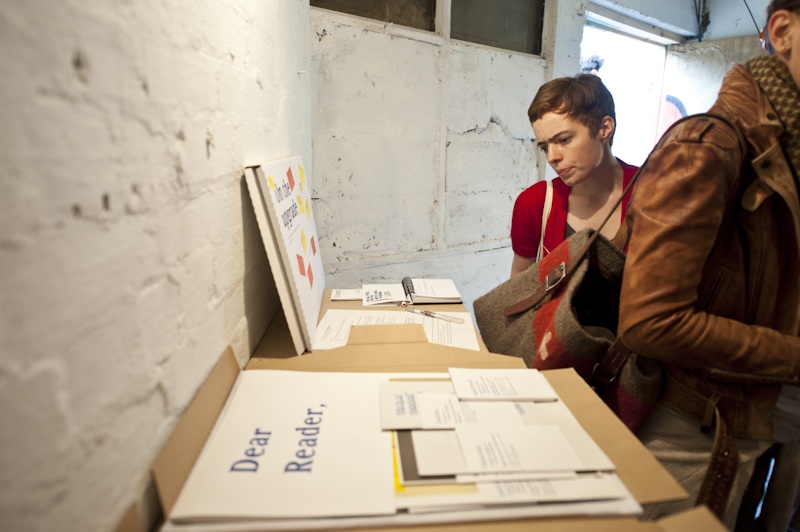 the characteristics and aesthetic qualities of the web format? Many would say to improve it 'just go physical'"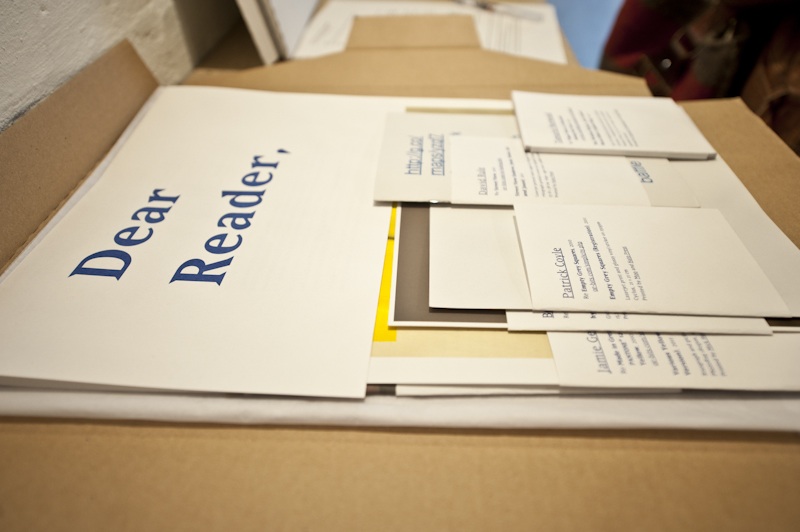 Inside of the On the upgrade box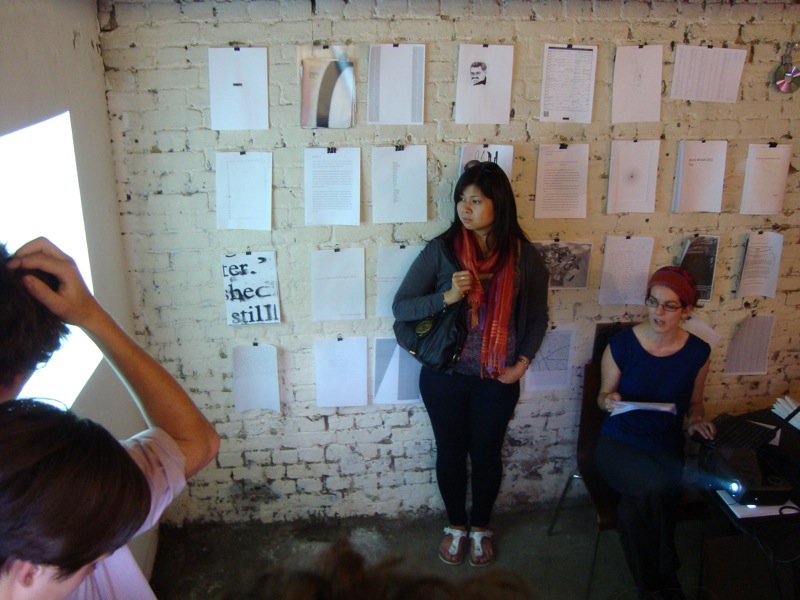 Tamarin Norwood's reading We Go Like This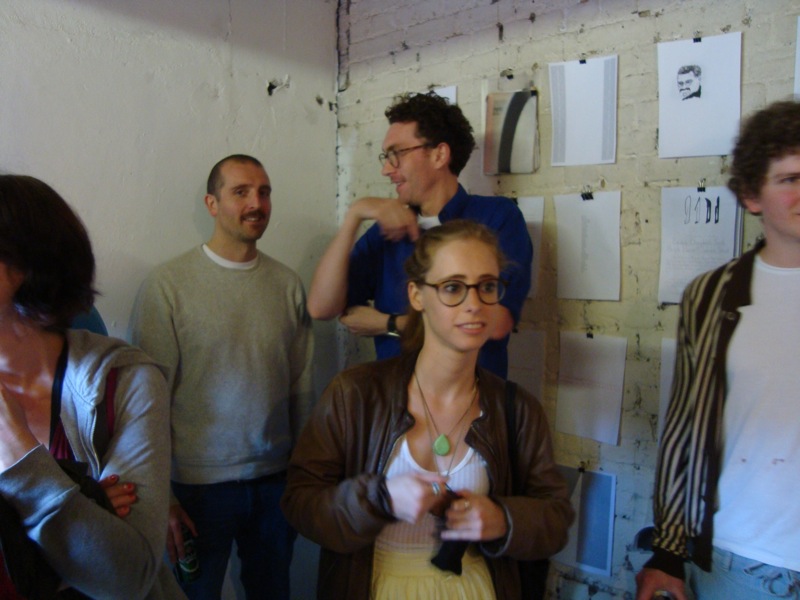 "Is going to print a type of technological obsolescence?"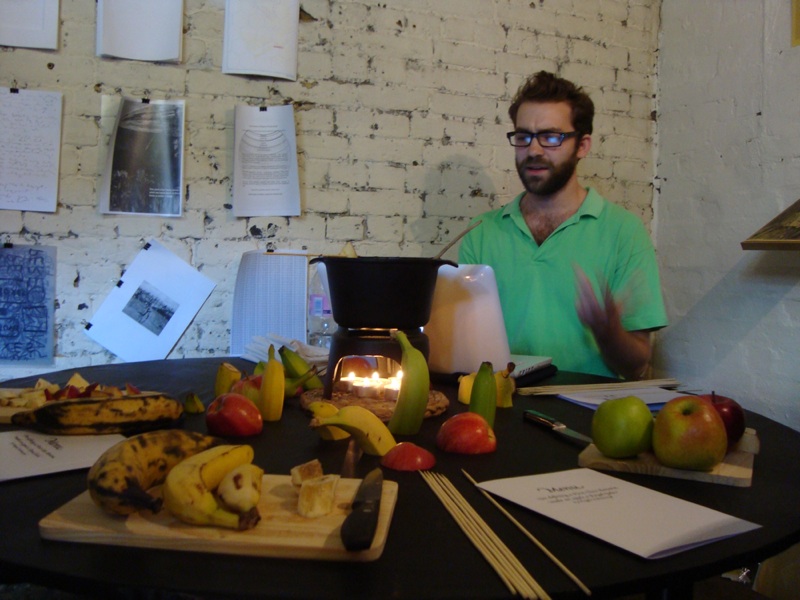 Patrick Coyle's performance Empty Grey Squares (Registration). Video below.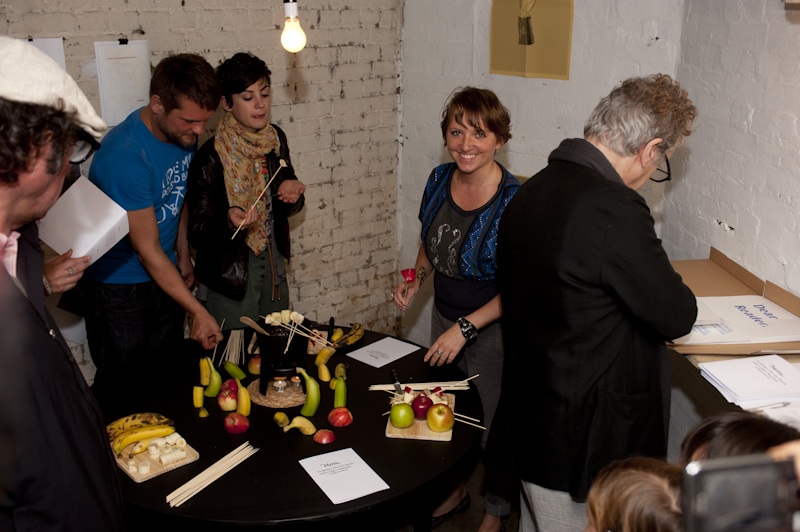 "This does not change everything. Again."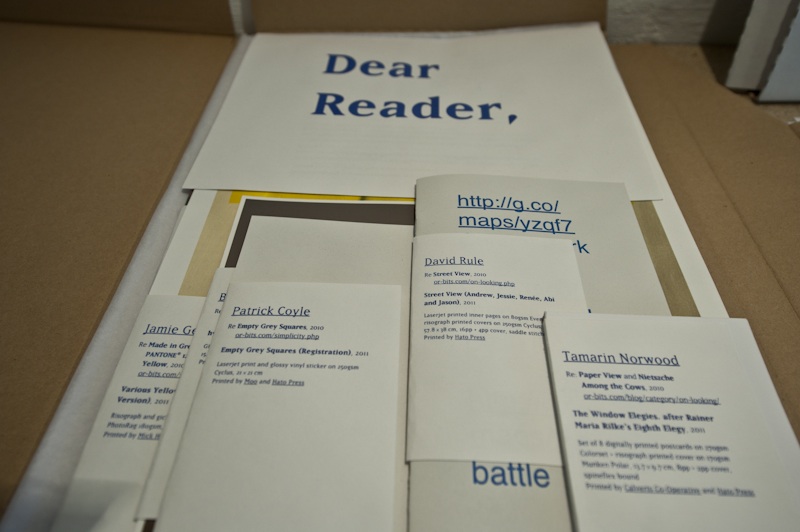 ON THE UPGRADE (September 2011)
Box containing limited edition artworks by Patrick Coyle, Benedict Drew, Jamie George, Tamarin Norwood, Damien Roach and David Rule.
Edition series of 50
Published by or-bits.com
Design by Ken Kirton studio
All texts have been set in Matrix, an early PostScript font, for its enhanced version of its low resolution bitmap counterpart, Emigre
Each edition is one of 50, signed and numbered on reverse.
For more details and images of each edition go to the Edition page on or-bits.com or write to editions@or-bits.com.
Or for purchase you can just click below.
Tags: Offsite event, Publishing