A presentation and workshop for  the event C I R C U L A R,  a participatory publishing project organised by Kirsty Hendry at Embassy Gallery in Edinburgh, Wednesday 19 February 2014,  12pm – 4pm
The workshop will explore, theoretically and practically, the degrees of complementarity between online and offline sites of display and distribution and the forms of presentation, engagement and circulation inherent in such way of working, artistically and curatorially. The focus of the workshop will be on the movements to and from the online gallery and the printed publication.
For more information go here.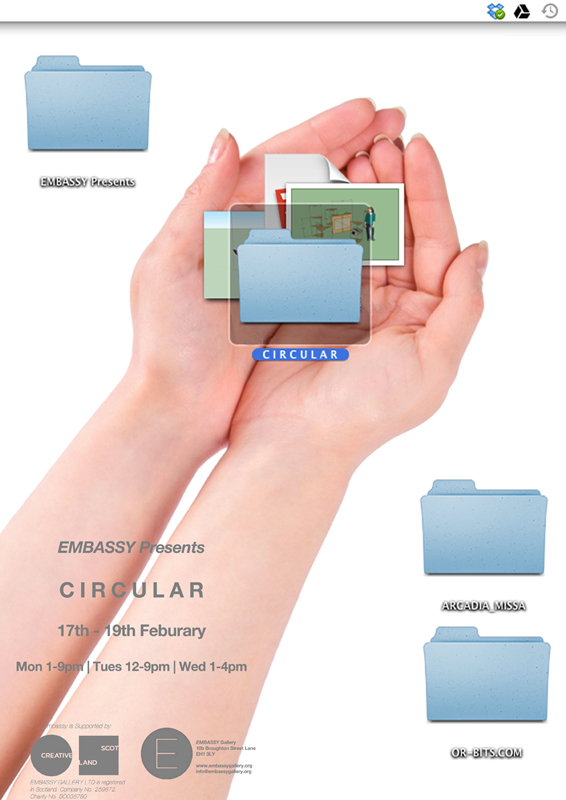 Tags: Talk