As part of the radio exhibition 128kbps objects, on Tuesday 23 October 2012 London-based writer Daniela Cascella led the 5-hour workshop Writing Sound at The Northern Charter project space in Newcastle-upon-Tyne.
The workshop Writing Sound operated as the space of the distance between listening and writing, between being with sounds, when listening, and being distant from them, when writing. The workshop investigated the various degrees of distance from sounds, that can be enacted in writing as a response to listening. It looked at Writing Sound as an autonomous creative activity, constantly re-shaped by how we place ourselves and how we shape our memories – culturally and personally – in the absence of sounds and in the presence of every other today.
Throughout the close reading of a series of texts, and a number of listening and writing exercises, the participants interrogated, probed and analysed Writing Sound as a critical and creative practice.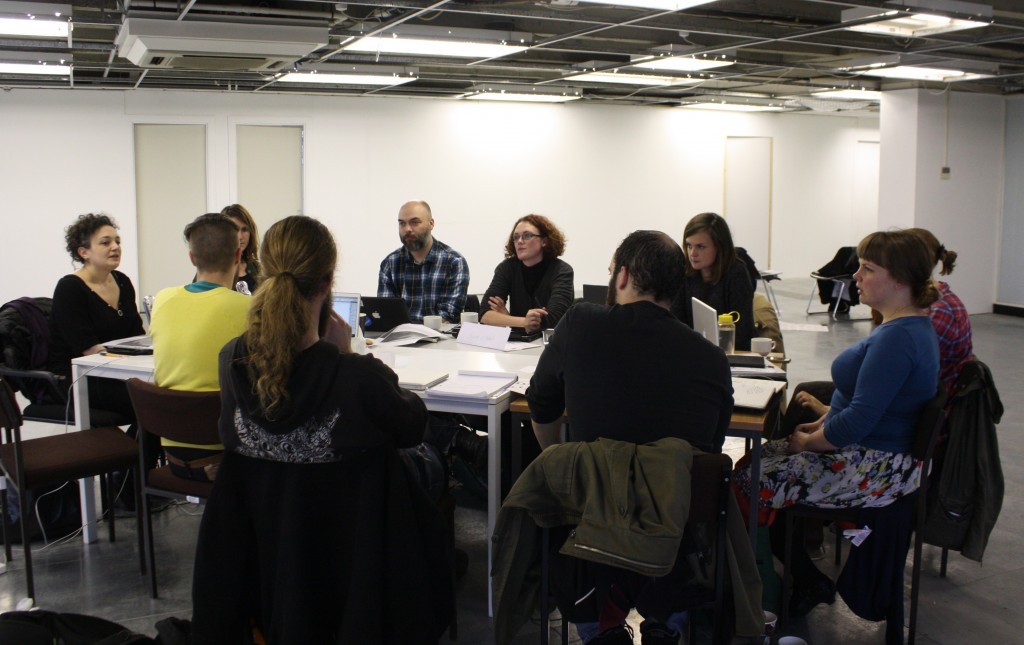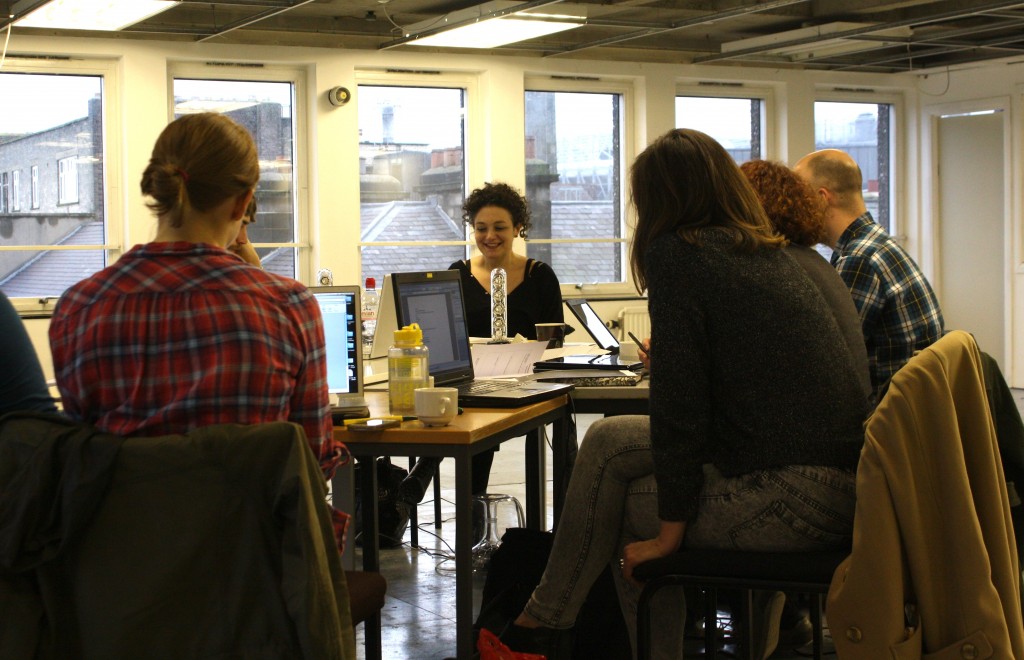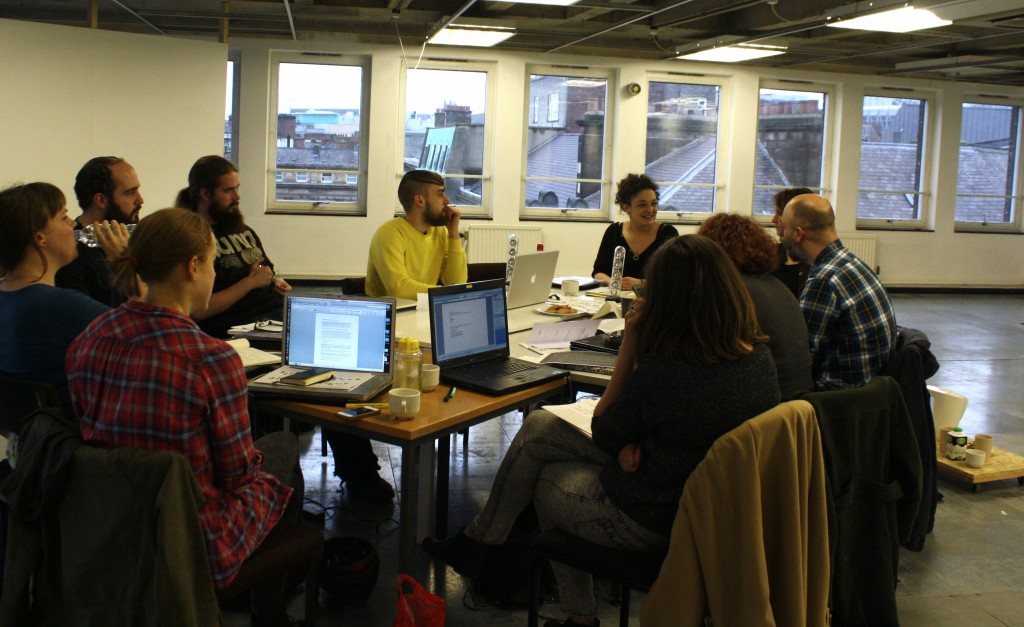 Workshop participants: Jenny Duffy, Susie Green, Ben Jeans Houghton, Kate Liston, Adam Potts, Suzy O'Hara, Dominc Smith, James Watts and Ellie Wright.
A collection of the texts written during the workshop will be soon uploaded on this page.